EFFICIENT BUILDINGS TO COUNTER THE CLIMATE EMERGENCY
Smart buildings, capable of reducing their energy consumption, equipped with sustainable materials and a 100% digitised system. Buildings that abandon the "futurist" label to be part of a present that demands solutions to climate change. And built by ACCIONA.
EFFICIENT BUILDING
ACCIONA provides sustainable solutions that have already been applied in pioneering projects in Spain in zero emissions building (the company's headquarters in Navarra, Spain), and bioclimatic building, with LEED and BREEAM certification.
The company contemplates efficiency criteria in materials and systems in each building project, as well as its location in the area - climate, environment and existing resources. The result is smart and eco-efficient buildings, which save energy and water, the construction process for which is increasingly respectful of the environment. In fact, in the last three years, ACCIONA's works have reduced greenhouse gases by 35 % and over 80 % of revenue incorporates social management as a priority.
ACCIONA extends the energy efficiency concept to its property solutions, where it meets ISO9001 and ISO14001 standards, certified with the BREEAM® sustainability label.
In addition, the company researches energy-efficient solutions for new buildings: developing computer simulations of energy consumption in buildings, studying passive architectural solutions, collecting cost-efficiency and operational information about the most environmentally friendly lighting and air-conditioning facilities, examining innovations in the field of energy efficiency and savings and analysing the life cycle digitally.
ACCIONA is also involved in the European RE4 project, which demonstrates the feasibility of making use of construction waste and demolished buildings to develop prefabricated elements, thus boosting the circular economy.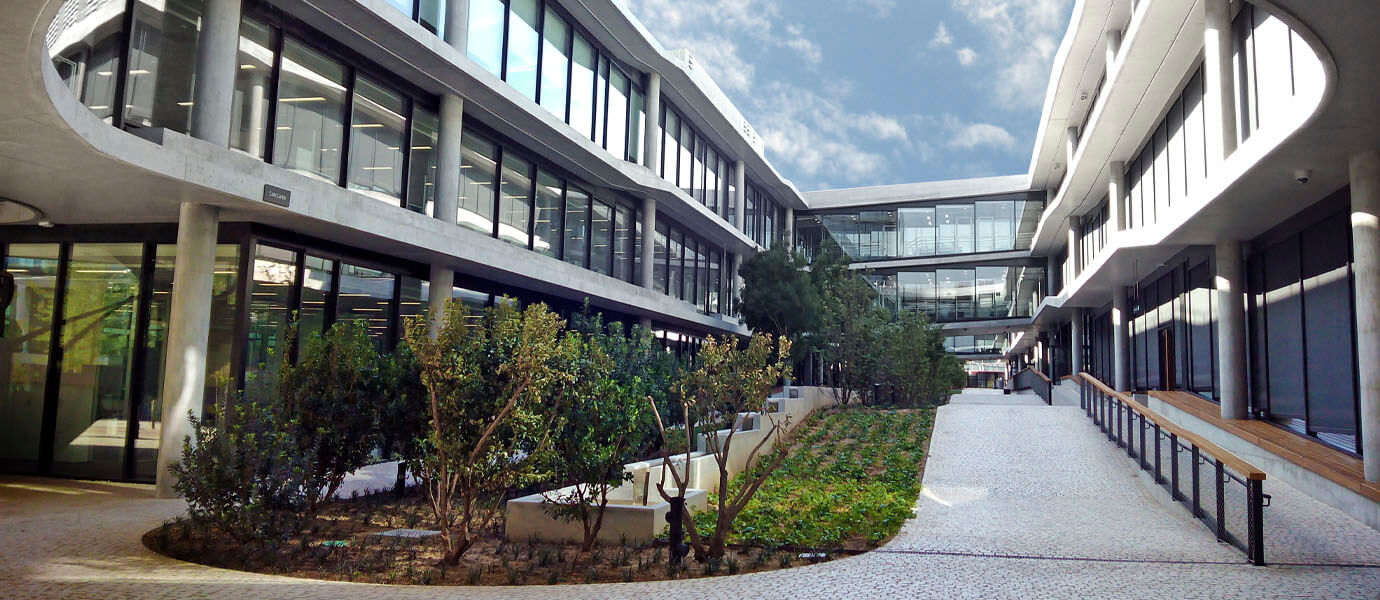 A new life for buildings
ACCIONA has carried out refurbishments on buildings to achieve low or near zero energy consumption. A major project is CITyFIED (Valladolid, Spain), through which the company has created energy rehabilitation strategies with the aim of reducing greenhouse gas emissions and increasing the use of clean energy while implementing the Building Information Modeling (BIM) methodology.
In the same quest to reduce emissions in buildings, the ACCIONA Construction Technology Centre completed the R&D project BRESAER in 2019 with the development of a smart façade that enables buildings to be energetically refurbished and transformed into homes and offices with nearly zero energy consumption. The company has achieved a reduction of 30% in the demand for heating and cooling, an increase in solar thermal contribution for air conditioning of 35 % and an increase of 15% in the demand for electricity from photovoltaic energy.
BRESAER project: intelligent façade to reduce energy consumption in buildings
You might be interested in...
Discover our main lines of research for construction projects and major works. We design solutions to optimize construction processes, as well as new technologies and more efficient materials in works that reduce the potential impact on the natural environment.
ACCIONA's permanent concern and commitment to the health and safety of our people and collaborators is a differentiating element and an indispensable requirement. We pursue the zero-incident objective through the most rigorous prevention measures in our transport projects and solutions.