sustainable and safe transport
INDUSTRY, INNOVATION AND INFRASTRUCTURE
Build resilient infrastructure, promote sustainable industrialization and foster innovation
Economic growth, social advancement and action against the climate emergency depend largely on investment in infrastructure, sustainable industrial development and technological progress. Today, about 1 billion people live more than 2 km from a roadway, 940 million live without electricity, and 663 million lack improved drinking water sources.
ACCIONA participates in the entire infrastructure construction value chain, from the identification of opportunity, design and execution, to the operation and maintenance of the constructed works, using the most advanced and innovative techniques.
Performance quality and safety are two of the criteria that maximize the company's value proposal in the development of large infrastructure projects and that differentiate it from other competitors in the construction field.
The project consisted of the design, construction and financing of the light rail network, and its operation and maintenance until 2036. This will cover the 12 km CSELR dual-track route (CBD and South East Light Rail), and the subsequent operation of 25 km of infrastructure, connecting the new infrastructure with the Inner West Light Rail, an existing 13 km line.
ACCIONA began with the project in 2014, forming the ALTRAC consortium as part of a public-private partnership with the New South Wales Government. (PPP)
It will be a vital element of Sydney's public transport system, helping to ease traffic congestion, generating an estimated AUD 4 billion in economic activity and creating 10,000 jobs.
As part of a Public Private Partnership with the NSW State government, ACCIONA was responsible for delivering the infrastructure for this iconic addition to Sydney's transport network and a key initiative of Sydney's LongTerm Transport Master Plan. 
GENERAL INFORMATION
Location: Sydney, Australia
Contract: PPP
Infrastructure: The CBD South East Light Rail line spans 12kms from Circular Quay to Sydney's south eastern suburbs
Estimated completion date: 2020
Project Value: AU$2.9 billion
Operation and Maintenance: 15 years
KEY DETAILS
The CBD and South East Light Rail is a new light rail network for Sydney. The line spans 12kms from Circular Quay to Sydney's south eastern suburbs. A tunnel underneath Moore Park and a bridge over the Eastern Distributor roadway facilitate access to Randwick, Kensington and Kingsford. Light rail redefines travel through the city, decongesting key routes through the CBD and linking up with important locations such as the sporting and entertainment facilities in Moore Park and Randwick, along with the University of NSW, TAFE and hospital precincts. The project design has increased pedestrian space through the creation of a pedestrian boulevard in the CBD and pocket parks in Surry Hills.
BENEFITS
Caters for Sydney's growing population
The light rail services can carry some 450 passengers, equivalent up to nine standard buses.
The CBD South East Light Rail runs every four minutes in peak hour in the CBD and every eight minutes to and from Randwick and Kingsford.
Improves access to major sporting and entertainment facilities at Moore Park and Randwick as well as to the University of NSW, TAFE and hospital precincts.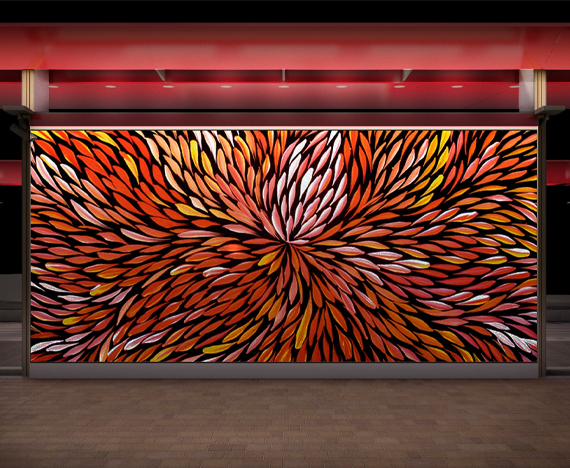 SOCIAL IMPACT MANAGEMENT
As a social initiative, to improve the passenger experience, the project will include a series of works of public art, including sculptures, street art, outdoor furniture and landscape designs.
Awards and recognitions
The project has won numerous international awards: