sustainable and safe transport
The project consisted of the design, construction and financing of the light rail network, and its operation and maintenance until 2036. This will cover the 12 km CSELR dual-track route (CBD and South East Light Rail), and the subsequent operation of 25 km of infrastructure, connecting the new infrastructure with the Inner West Light Rail, an existing 13 km line.
ACCIONA began with the project in 2014, forming the ALTRAC consortium as part of a public-private partnership with the New South Wales government. (PPP)
It will be a vital element of Sydney's public transport system, helping to ease traffic congestion, generating an estimated AUD 4 billion in economic activity and creating 10,000 jobs.
The new infrastructure will have:
19 stops
A bridge and a tunnel
The Control Centre facilities
Sheds for light trains
Substations
Other buildings along the line
The project has important service infrastructure relocations and extensive urban regeneration associated with it.
South East Light Rail will operate every four minutes in peak hours in the CBD and every eight minutes to and from Randwick and Kingsford. Each service will transport up to 450 passengers, equivalent to nine standard buses, generating incalculable accessibility benefits.
The initial opening date was December 2019 and the project completion date was March 2020. The value of the project is AUD 2.1 billion.
Relationship with the community
Stakeholder involvement was crucial to the success of the project. The views and ideas of key stakeholders were very valuable in the early planning and development stages. A robust consultation added a new vision of the operating environment and the needs of the community and passengers, ensuring an effective commitment that resulted in stakeholder satisfaction.
On 14 December 2019, ACCIONA and its ALTRAC Light Rail consortium partners, together with the New South Wales government, celebrated a historic milestone for Australia, the inauguration of the CBE and the South East Light Rail L2 Randwick to Circular Quay service, connecting the financial district with the south eastern suburbs.
In short
In essence, the Sydney Light Railway is a new sustainable and safe transport alternative that meets the needs of Sydney's growing population. This tram network, which was one of the central initiatives of the city's long-term transport plan, is a vital element in helping to alleviate traffic congestion, as well as connecting sports, leisure and health centres with the Central Business District and Circular Quay.
ACCIONA's Engineering Business Line carried out design management and provided specialised technical support for the construction work.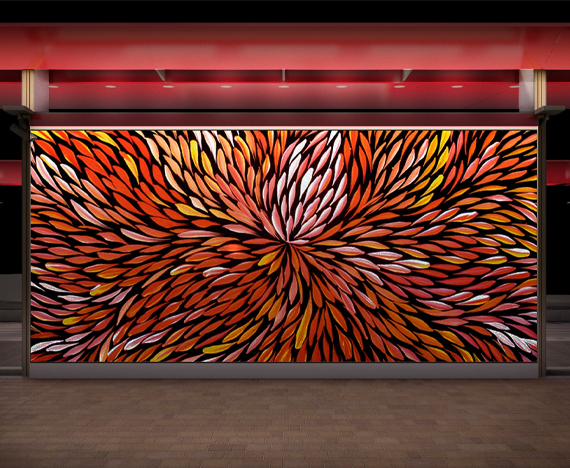 SOCIAL IMPACT MANAGEMENT
As a social initiative, to improve the passenger experience, the project will include a series of works of public art, including sculptures, street art, outdoor furniture and landscape designs.
Awards and recognitions
The project has won numerous international awards:
---