WE INVEST IN THE PLANET
Investing in the planet means investing in sustainable projects that make the world a better place
EXPERTS IN DESIGNING A BETTER PLANET
We provide sustainable solutions to the global challenges facing humanity
COMMITTED TO SUSTAINABILITY
We need to find sustainable solutions for our current needs to guarantee a better world for future generations
BUSINESS AS UNUSUAL
At ACCIONA we are championing a different way of doing business that promotes the welfare of society and the planet, going beyond economic interests. We invest in sustainable projects that make the world a better place.
What if the smartest decision was to invest in the planet?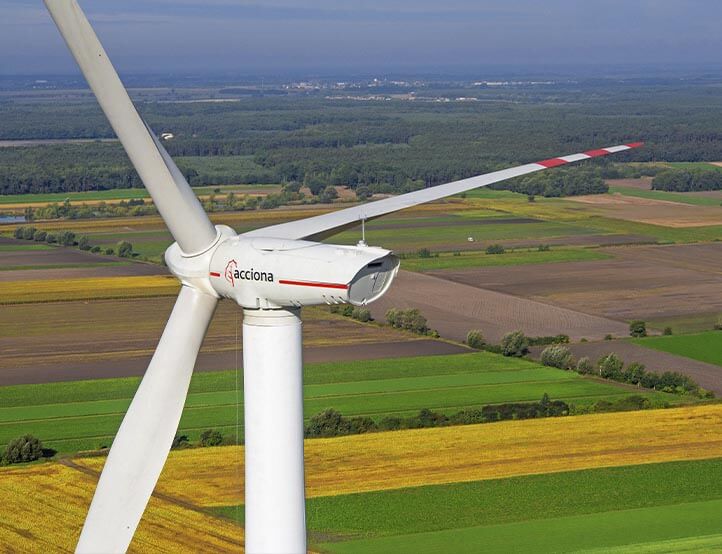 LEADERS IN ADVANCING A GREEN ECONOMY
ACCIONA is a global group that develops and manages sustainable infrastructure solutions, especially in renewable energy. It business spans the entire value chain, from design and construction through to operation and maintenance.
ACCIONA's goal is to lead the transition towards a low-carbon economy, bringing technical excellence and innovation to all of its projects to design a better planet. With a presence in more than 60 countries and sales of €7.191 billion in 2019, the company is committed to contributing to the economic and social development of the communities in which it operates.
EXPERTS IN DESIGNING A BETTER PLANET
Our dream of making the planet a better place motivates us every day to work towards creating sustainable solutions to the major challenges that will shape humanity's future relationship with the Earth.Discover our solutions
Get to know our projects around the world
We fight against climate change
emissions avoided through renewables-based generation
Thanks to our renewable energy projects around the world we manage to avoid the emission of millions of tons of CO2
How do we calculate using the emissions counter? The total CO2 emissions avoided for a period is obtained by adding the emissions avoided in each of the countries in which ACCIONA generates renewable electricity during the period, taking into account its emission factor.
13.059 M t CO2

Emissions avoided in 2020
---
Our projects from another point of view
Everything that goes on while the city sleeps
Our projects from another point of view
Desalination by reverse osmosis, the sea as a source of hope
Our projects from another point of view
3D printing, the art of copying for preservation
WE CONTRIBUTE TO SUSTAINABLE DEVELOPMENT