WE TAKE CARE OF WATER FOR A BETTER PLANET
Water care is indispensable in contributing to the Global Goals and in responding to water scarcity, one of humanity's greatest challenges. We work to ensure sustainable water management and universal access to this resource.
Caring for an essential resource for life
We guarantee access to water and its sustainable management
Mindful of the fact that water resources are essential to the planet, ACCIONA is committed to innovation and to applying the most advanced technologies, as well as to quality in the execution of its different activities.
ACCIONA is a leader in the water treatment sector, with the ability to design, build and operate reverse osmosis desalination plants, drinking water treatment stations, wastewater treatment plants and tertiary processes for reuse.
1,030 hm³

total volume of treated water in 2019
50.4%

of the water treated in water stressed countries
+ 100 M

people supplied throughout history
ACCIONA treats, cleans, reuses, desalinates and manages water for more than 100 million people in more than 30 countries around the world under stringent quality and efficiency criteria. From a good use perspective, it commits itself fully to water conservation and renewal to meet the current needs of our communities, without compromising those of future generations.
Integral service management by the company covers all the stages involved in water treatment to make it suitable for human consumption. It also subsequently supplies water to the population and processes urban and industrial wastewater, directly billing the end users.
During 2019, ACCIONA-managed treatment plants have desalinated, made drinkable and purified more than 2.8 million m³/day, while water supplied from primary networks and groundwater sources amounted to 115,000 m³/day.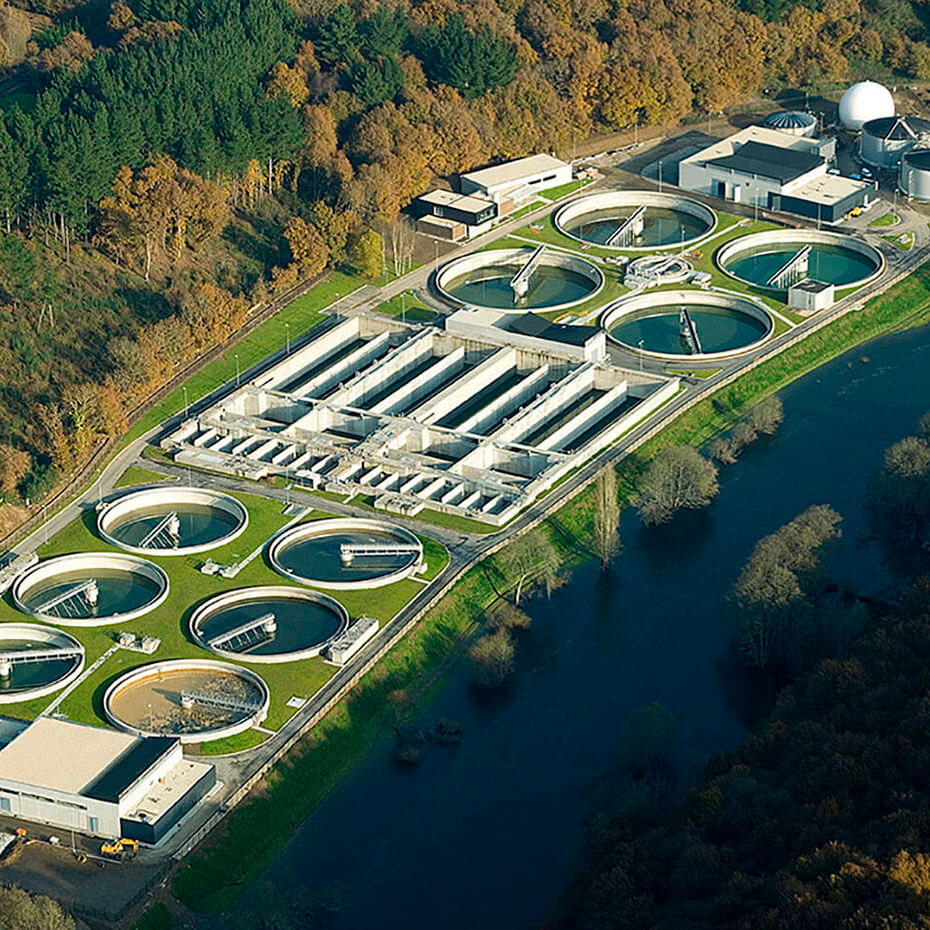 ACCIONA has more than 40 years of experience in providing water solutions.
ACCIONA is one of the leading companies in R&D in the water sector due to its promotion of technological applications and the digitalisation of the industry. The company focuses its activity on optimising water prices, reducing construction periods for its facilities and increasing recurrence in its integral management services.
ACCIONA has launched the Water Technology Centre, which promotes many different projects from laboratory activities to pilot projects and industrial scaling, all using software for modelling by fluid dynamics and for carrying out structural studies.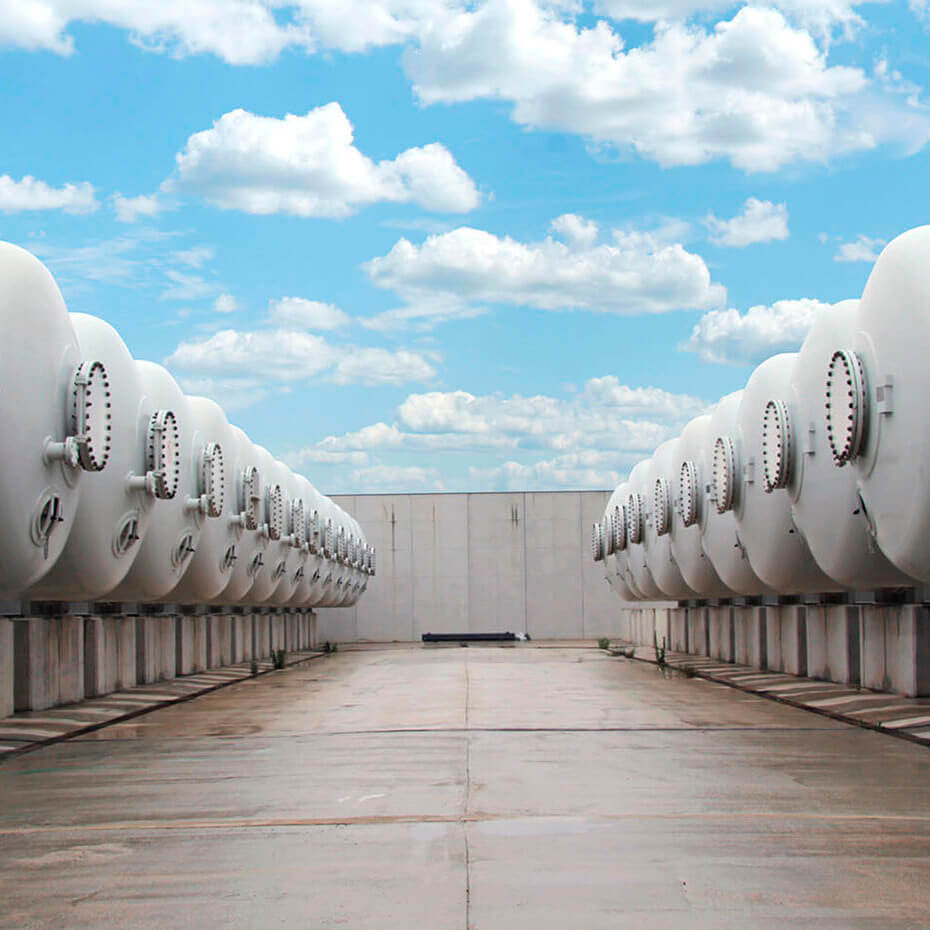 ACCIONA's proven capacity in the water business is reflected in innovative and complex projects that use renewable energies in water treatments, which generate biogas or achieve energy self-sufficiency.
ACCIONA's broad portfolio of water projects has made the company the industry leader in the Middle East. In this region, the company has the capacity to carry out turnkey projects.
Because of its extensive experience, it is ready to start a work immediately in environments where there are no suppliers or specialised equipment, providing its own group of experts and its package of technologies. 
A total of over 50 % of the water treated by ACCIONA is found in countries or regions with water stress.
Key figures
48 %
Low carbon sales (taxonomy)
50 %
Low carbon EBITDA (taxonomy)
99 %
Low carbon CAPEX (taxonomy)