Fernando Vara, global business development director for ACCIONA's Railways and Tunnels specialised business unit, reported on various success stories of large diameter tunnelling projects carried out by the company, such as the M-30 project in Madrid or Line 9 of the Barcelona Metro.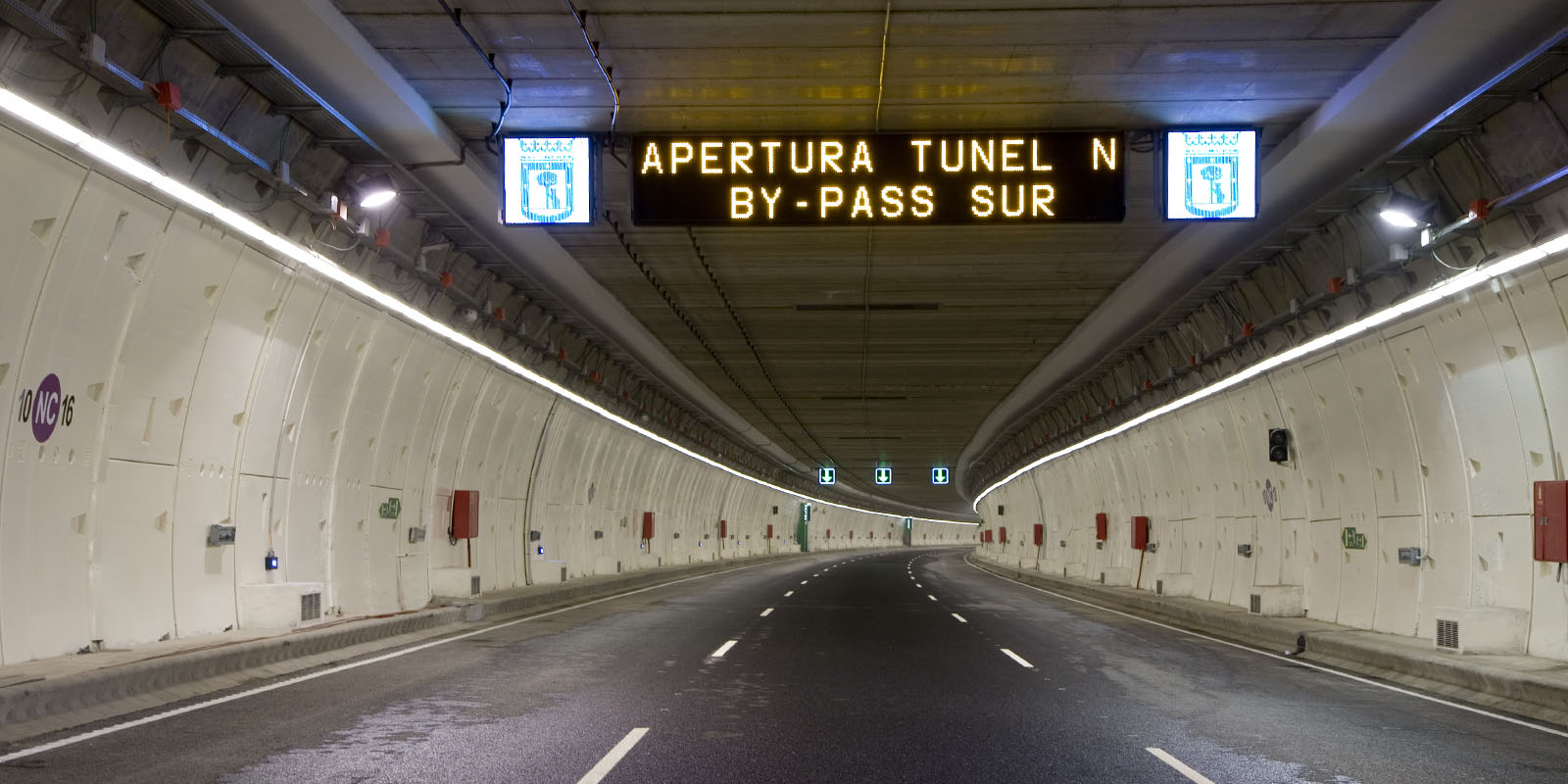 On 3 February, ACCIONA took part in the third edition of the International Tunnelling Forum in Poland, which was held online due to the restrictions caused by the pandemic.
Fernando Vara, global business development director for ACCIONA's Railways and Tunnels specialised business unit, shared with the audience the company's extensive experience of constructing large diameter tunnels, citing the lessons learned during construction of the tunnels for the M-30 bypass in Madrid and Line 9 of the Barcelona Metro. In both cases, ACCIONA used large diameter tunnel boring machines (TBM), spanning 15 and 12 metres respectively, making them some of the largest in the world at the time that the projects were carried out. The purpose of the talk was to reaffirm the credibility of the TBM method, especially for large diameter TBMs and when operating in difficult terrains, in a country like Poland where tunnel excavation methods usually rely on more conventional approaches.
ACCIONA's extensive experience of developing underground projects, especially tunnels excavated using TBMs, combined with its enormous technical capabilities will be applied to constructing the S-10 Rzeszzów–Babica project, which is being financed by Poland's General Directorate for National Roads and Highways. The company will construct the project as part of a consortium with its Polish subsidiary, Mostostal Warszawa.
The main aim of this forum, backed by the International Tunnelling & Underground Space Association (ITA-AITES), is to highlight innovative solutions for designing and constructing tunnels on specific projects in various countries, including Poland.
ACCIONA's experience of constructing tunnels with TBMs
The company has extensive international experience of constructing tunnels using TBM technology. It is currently constructing the longest railway tunnels in Scandinavia as part of the Follo Line project in Norway, which will connect the city of Oslo and the town of Ski. The project is notable for the innovation and technology used to construct the tunnels, employing an advanced monitoring and control system for the four tunnel boring machines, each with a diameter of 9.96 metres.
In Latin America, the Line 1 Quito Metro-ACCIONA consortium is constructing the first line of the metro system in Ecuador's capital city. Construction of the tunnel, which is 22 km long, required the use of three TBMs with a diameter of 9.4 metres. This suburban transport infrastructure will revitalise the public transport system in the Ecuadorian capital and be capable of carrying up to 400,000 people a day.